! (C) Copyright ShropMog >
ShropMog Fahrt 2005 - Nurburgring - Take One

We drove to the Nurburgring only to find low cloud, mist and rain. Four Morgans decided to drive on the Nordschleiffe and you can see here some pictures from the lap onboard Simon's 4/4.

Thanks to Paul, a Morgan owner from Holland, for some of the pictures seen on this page.

The Nurburgring web site is listed on our "links" page. It includes details of the charges and opening times.





The Car Park was still busy with a lot of UK cars.




Under the bridge and we're away...

... into the GREEN HELL!




Climbing uphill in the rain.




Catching traffic.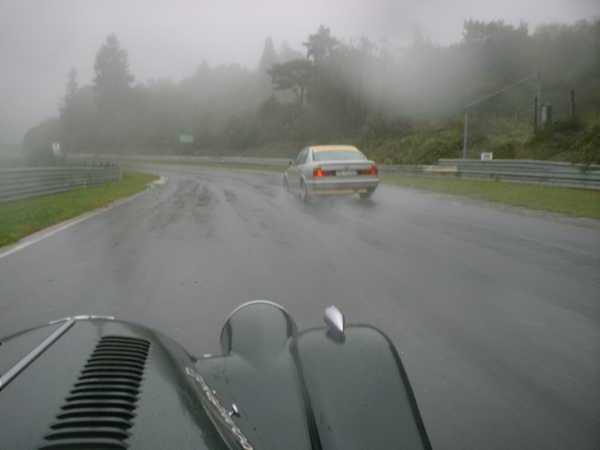 And then it gets very wet!



| | |
| --- | --- |
| Not much grip. | Still raining. |
| Approach Karussel. | Dive in to the banked section. |
| | |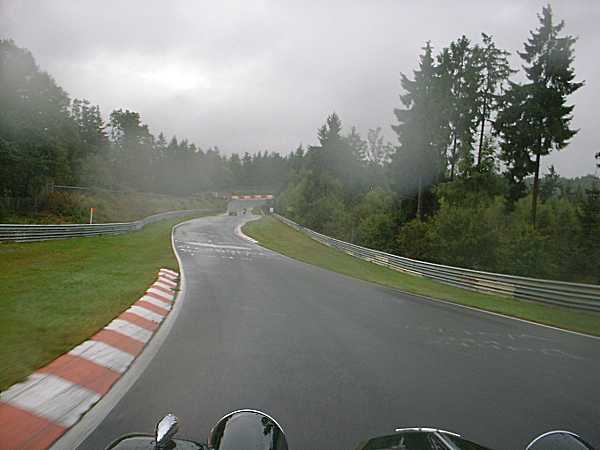 Lovely sweeping bends and gradients.



| | |
| --- | --- |
| Kleines Karussel. | The gantry appears all-too-soon, marking the end of your lap. |
| Keith and Graham queue for the barrier, ready to start a lap. | Bill returns at the end of his wet lap. |


Nurburgring - Take Two

We returned to the Nurburgring later in the week. This time the circuit was dry, and VERY busy! You can see some of the other cars in the background of these pictures.



Bob and Pat prepare to start the lap in their 4/4.




Mike and Liz return from a lap.




Simon and Kevin approach the barriers at the start of the lap.




One of the Morgans stopped on the circuit with ignition failure causing the circuit to be closed for a brief period while it was recovered on the back of a relay truck.




Peter and Sheila at the barrier starting a lap.




Bill and Lorraine return from their lap.







BACK