! (C) Copyright ShropMog >
Shrop Moglia
ShropMog follow the route of the Mille Miglia on a tour through Italy.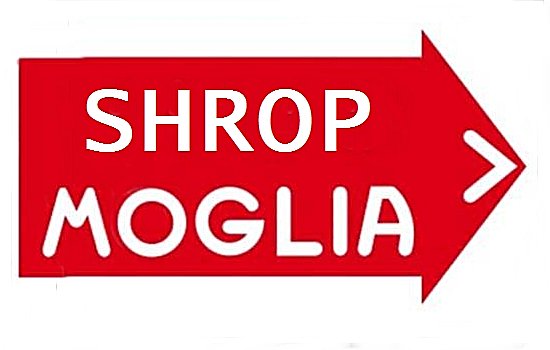 A great way to explore the countryside and cities of Italy is to follow the route of this historic road race. Entry into the retro event run these days is near-impossible, requiring an eligible car and deep pockets, so why not follow the route in a more relaxed manner, enjoying the countryside and the cities along the way.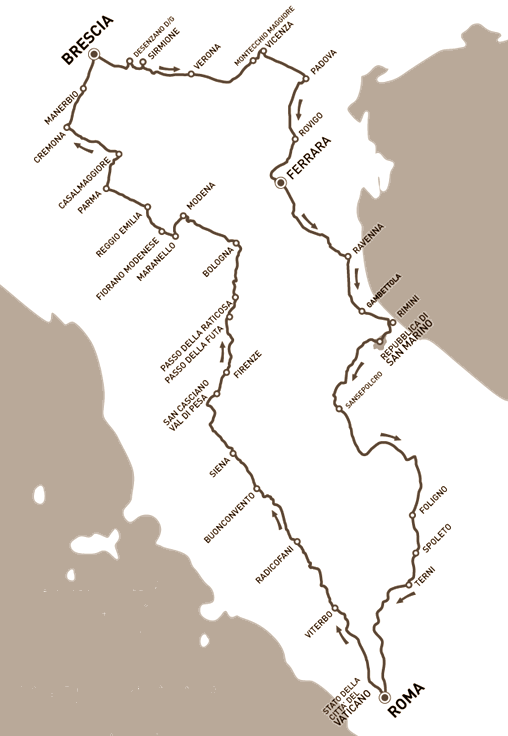 In 1955 Stirling Moss completed the 1000 miles in just over 10-hours. We were a bit slower, taking 14 ...

... days! But we did a bit more sight seeing, sampled the food and wine, visited some fantastic museums and galleries and included detours to see Imola, San Gimignano and Pisa.


| | |
| --- | --- |
| Poppies in the fields in the north. | A detour off the west side of Lake Garda climbs the hill. |
| View of the lake, cliffs and the road up. | Sirmione |
| Verona | Padova |
| Rovigo | Ferrara |
| Ravenna | Gambettola |
| Rimini | San Marino |
| San Marino | Sansepolcro |
| Foligno | Terni |
| Viterbo | Viterbo |
| Radicofani | Olives and grapes in Tuscany |
| Buonconvento | Siena |
| San Casciano VDP | Florence |
| Passo Della Futa | Passo Della Raticosa |
| Detour to Imola for a look at the racing circuit. | Bologna |
| Modena | Maranello |
| Ferrari Museum | Ferraris on display |
| Prancing horse statue in stainless steel outside the Ferrari factory. | Fiorano Modenese |
| Reggio Emilia | Parma |
| Casalmaggiore | Cremona |
| Manerbio | |
BACK