! (C) Copyright ShropMog >
Front End Repairs to a 4/4
The 2012 MSCC Club sprint event at Curborough saw the ShropMog 4/4 in the hedge! This unplanned restyling necessitated some repairs to be undertaken. Here's the story.



Back in the paddock after being towed by the recovery Land Rover.



Damage to bodywork and a punctured radiator.



Thanks to Lord Unstone for the loan of his trailer and to John Porter for towing it, we managed to get the 4/4 back home.

Repair work commences with dismantling and removing all the damaged pieces. With front-end damage, it was decided that this opportunity would be taken to fit an under-tray and do away with the very second-hand bumper and spotlights.



Stripped for inspection. Ready for transport to Tudor Motors in Market Drayton.



Stub axle



Thanks again to John Porter, this time for supplying a second-hand wing. The team at Tudors did a great job straightening the cowl.



New undertray ready for painting



Original fan on a new radiator. The bottom hose connector has been adjusted for extra clearance over the steering arm.



Looking good.



A super job was done on this car by Kevin Vernon and the team at Tudor Motor Body Repairs in Market Drayton. See our Links page for their contact details.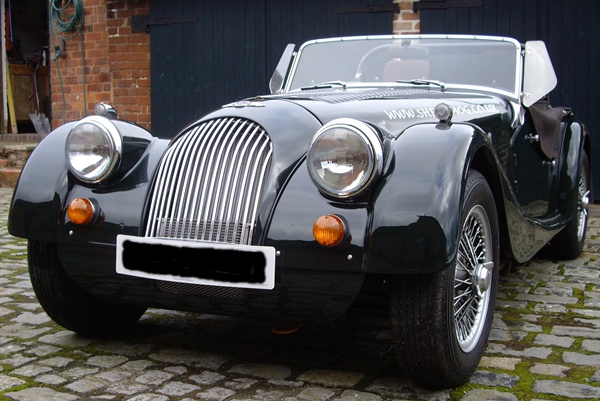 The new-look ShropMog 4/4.
TOP
BACK