! (C) Copyright ShropMog >
Track Day - Anglesey Circuit, 22nd June 2001
I had been considering taking part in a track day for a while and registered with Bookatrack.com a while ago. They organise track days and send emails with details of forthcoming sessions. They offered, at late notice, a Friday session at Anglesey Circuit. It looked like there would not be many people taking part so I decided that this was an ideal opportunity.
| | |
| --- | --- |
| Westfields and Morgan in the pits. | Anglesey Circuit is a great track, plenty of corners and only two, short straights. The event was run as an "open pit lane" so you had as much track time as you wanted. The organisation was good with marshals controlling the proceedings, after the sign-on and safety briefing. |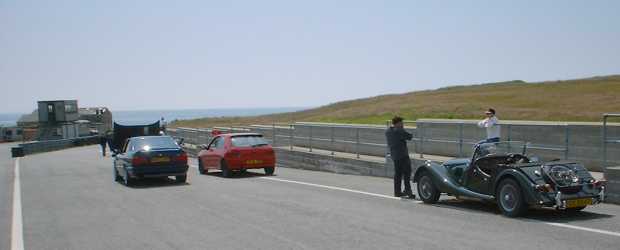 A mix of cars in the pit lane.


| | |
| --- | --- |
| Pedal to the metal! | Helmets are compulsory and passengers are allowed. Safety was the top priority. You can push the car to its limits, in relative safety. Watch out for faster cars and marshals' flags. There were a mix of cars at the session. Westfield and Lotus Elise were popular but there were also hatchbacks and even an M5 BMW! |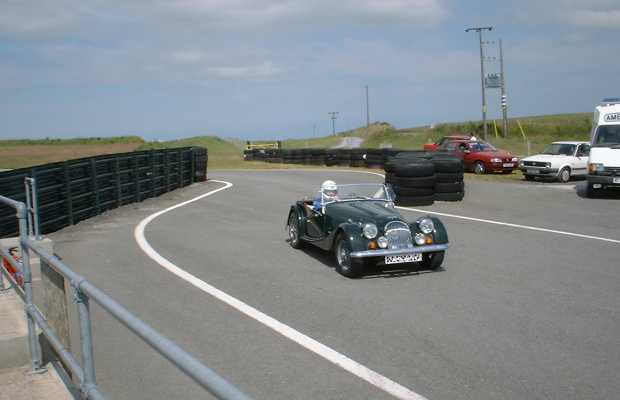 Into the pit lane to let the car cool down.


Summary
This was a very enjoyable event, helped by the good weather. As for the car, there was some tyre wear but not excessive amounts. I found that grip from the standard tyres was the limiting performance factor and that the front brakes were prone to overheating if pushing hard, for a larger number of laps. You will find bookatrack.com on our links page.
BACK